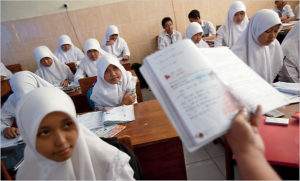 Regarding certification, there is the National Board Certification; an avenue which allows the teachers to prove their expertise in classrooms, improve their interaction with students and demonstrate their professional skills.
What are the current certification standards?
Currently, the existing standards provide a lot of benefits to the schools, teachers, and students. National Board Certification is one of the main certifications embraced by teachers. Its aim is to develop, keep and acknowledge successful teachers. It also aims at enhancing improvement in the schools. Standards are created by the teachers for the teachers. They explain the activities that the teachers should undertake for them to be effective and also to improve the achievements and learning process for the students.
The certification comprises of four components:
Examining of content knowledge.
Analysis of teaching practice.
Assessment of student work.
Compiling of impact assessment and integrating it with student learning.
The process of certification has been made affordable, practical and easily adaptable by focusing on the nature of teachers' schedules and time. Over a period the National Board Certification has looked into reviewing and amending the certification processes to portray the teaching practices at its best. The process of certification ensures that the teachers can relate well with other teachers undertaking the certification and also enables them to put into practice what they are learning while in the classrooms.
Are the certification standards sufficient?
Yes, they are sufficient. The teachers that are certified have a notable outcome compared to those that are non-certified. Students whose teachers are certified have outstanding performances compared to their peers whose teachers are not certified. Schools and parents seek for the certified teachers because they have unique traits and they have a greater influence on the students' performances. Parents should, therefore, ensure that the teachers assigned to the students are certified since they are very competitive and are geared towards achieving quality education standard and bringing out the best in the students.
The certification standards are beneficial to schools in that certified teachers within the school major more of excellence and professionalism. These schools are characterized by well-organized leadership and management plan, student involvement, improved teachers' commitment and retention level, and increased morale among the teachers. Schools are therefore encouraged to employ and incorporate certified teachers so as to achieve their goals and to be competitive in the education sector.
To the teachers, the certification gives them a competitive advantage over their colleagues who are not certified. It helps them increase their knowledge in different areas and build their confidence. Students can ask for help from "write my essay" services on various topics. Employers will look for certified teachers because they believe that they meet the required standards and they are outstanding in work delivery. Teachers with this certification will advance their careers faster due to the knowledge and expertise they have. It is therefore advisable that all existing and new teachers undertake this certification to boost their experience and improve their performance in the teaching fraternity.